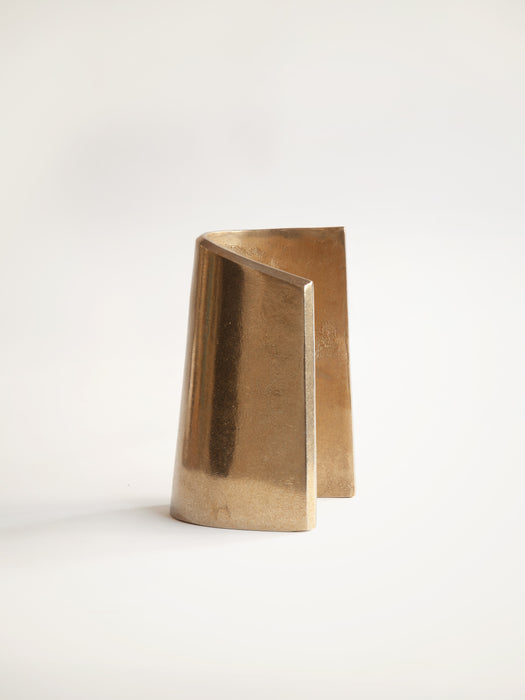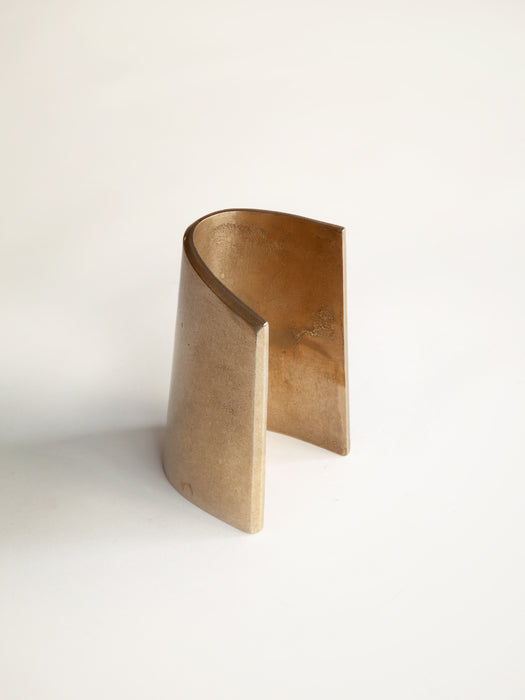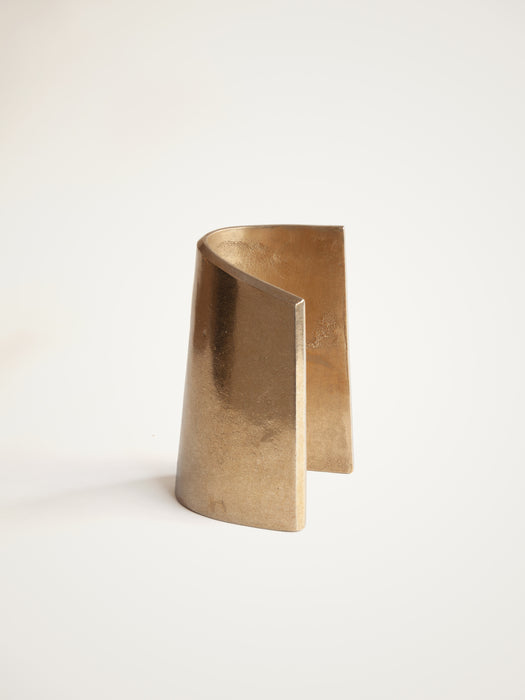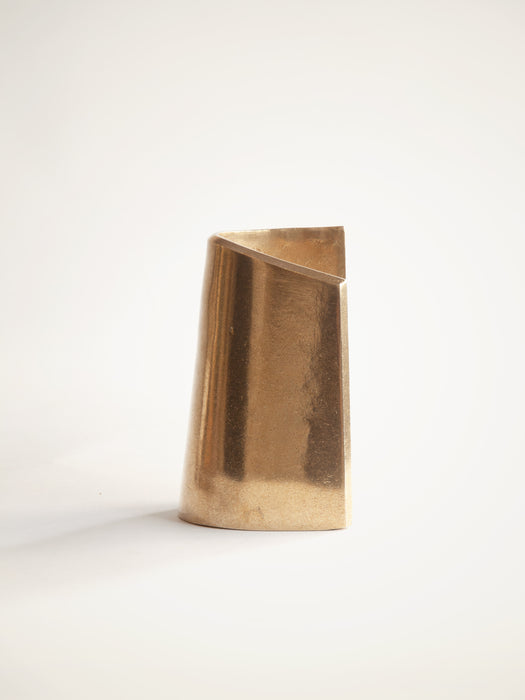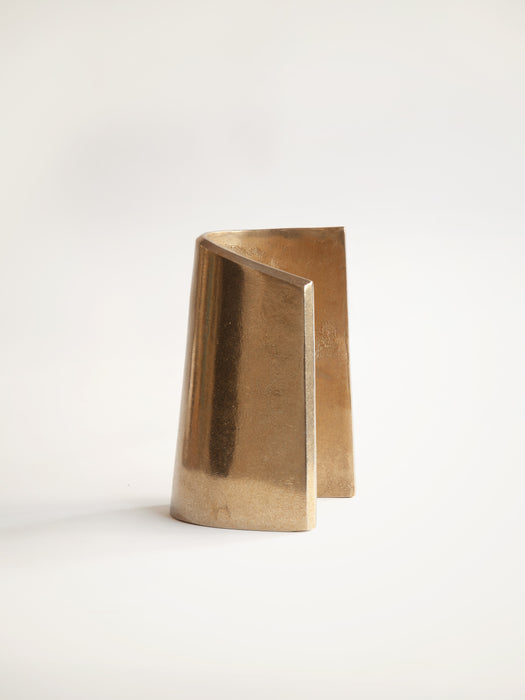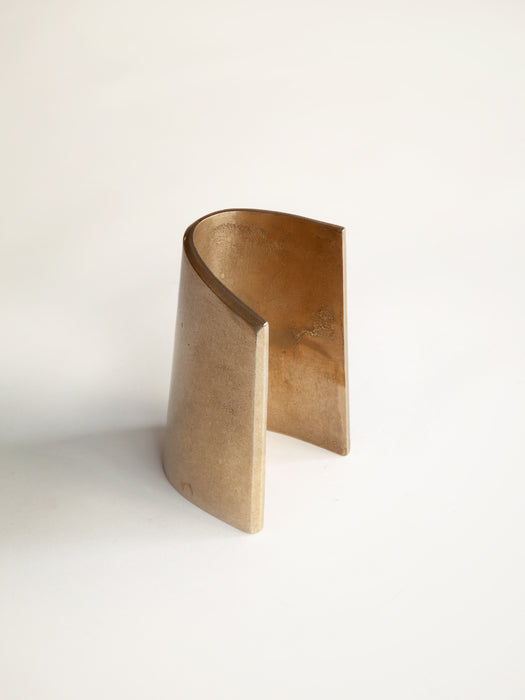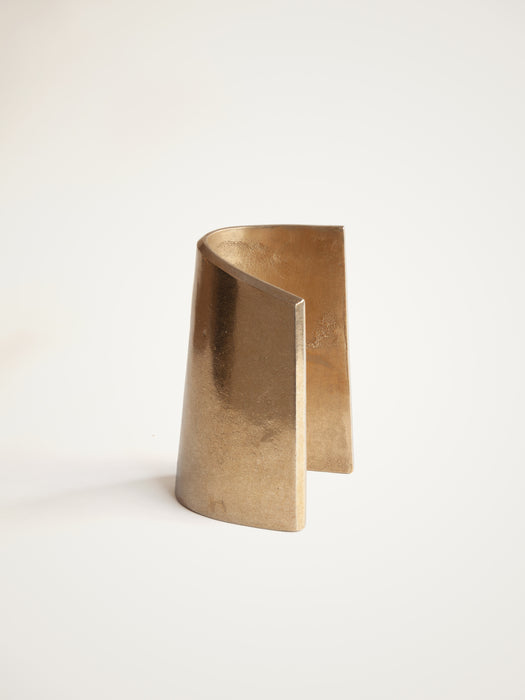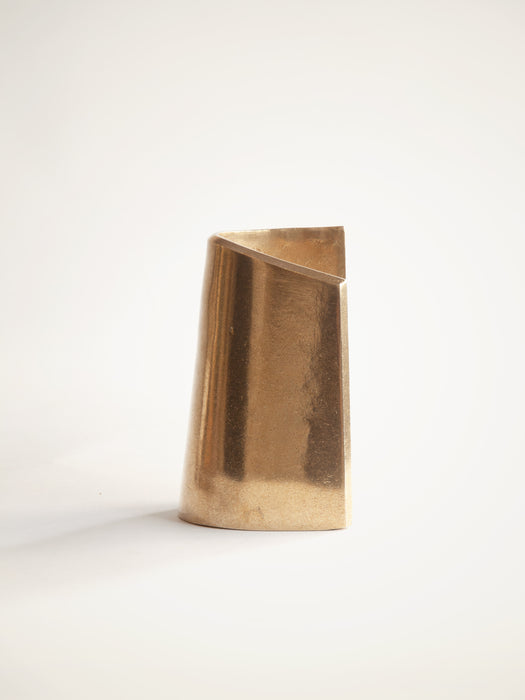 Fold Bookend
Fold bookend captures the recurring act of turning a page as a sculptural object. The simplified form reveals a bold character by allowing the material to take over the conversation. Designed to be used as a bookend, the interior surface reveals itself mysteriously as you move around it. Fold layers on as a metaphor in space beautifying its timeless nature. Sand-cast in solid brass, each piece is finished working closely with master artisans.
Fold bookend is produced as a limited edition. It is available in solid brass and gunmetal bronze.
Product Specifications +
Dimensions: W110 D110 H180 mm
Net wt.: 2.5 kg
Material: Brass
Technique: Sand-casted

Designed and handmade in India.
Shipping & Returns +
We accept returns within 7 days of delivery in case of damaged goods. For more, please review our policies, Shipping & Returns.

The product will be dispatched in 7-10 working days.